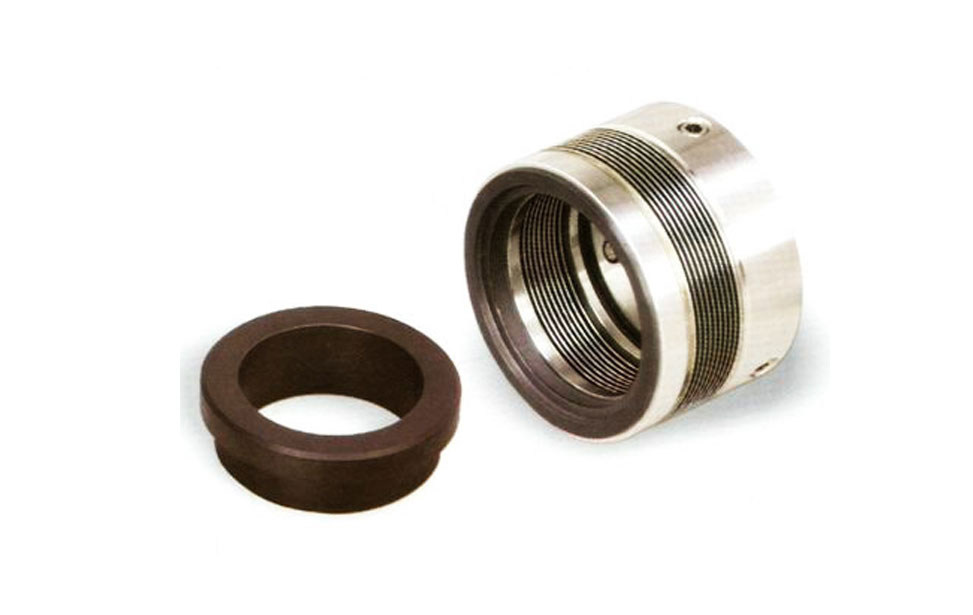 This Seal is specially designed for high Temp - Application and Provided with Drive lugs which Drives the Seal faces Positively to Protect bellows from Tortional & Tresses. Also used for high viscocity applications.
High temperature Metal Bellows is used for high temperature application such as refinery, Petrochemical Industries. Due to its narrow seals cross section design, can replace most type of seal used in ANSI pumps. Secondary seals are made up of Grafoil which can withstand high temp upto 425 deg C. it is resistant to abrasive particles in pumpage and not Shafts/Sleeves fretting. The edge welded bellow are produced by sta mping out a male and a female diaphragm and welding them edge to edge. These diaphragms typically have several ripples running from ID to OD.
These seals can be provided as Cartridge seals in single and double design. Metal Bellows cartridge seals are ready to install Mechanical Cartridge Seals. All parts of mechanical seals from a compact unit together with the shaft sleeve, cashing parts, connection flange & torque transmission elements. Cartridge seals benefits is to reduce down time periods and enables mechanical seals to be installed in hand to hand access place. We have different models.